Course Duration
Approx. 12 Hours
About Course
C++ is a powerful, efficient, and fast language. It is often used to create game engines, games, and desktop applications.
Obtain the fundamental concepts of programming.

Learn C++ utilizing a proven curriculum that covers all the essential content.

Gain skills for optimal logic and converting that logic into an effective code.
What you will get to learn
1. Object - Oriented Programming

2. Classes and Objects

3. Function Overloading

4. Memory Management

5. Constructor and Destructor

6. Operator Overloading

7. Inheritance

8. Working with Files
Why Choose Us??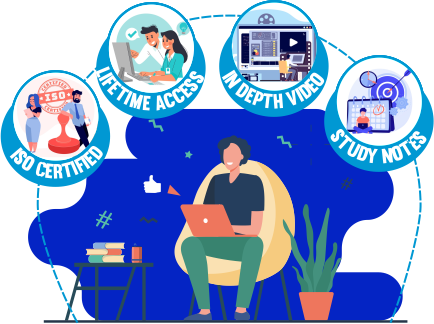 Training by experienced professionals with relevant experience

Master your skills with in-depth training videos

Add ISO Certification in your resume

Lifetime Course Access

Comprehensive study notes prepared by expert faculty in soft copy format