About UI Development Online Course
Learn UI Development To Design Visually Compelling High-Impact Usable User Interfaces For A Range Of Apps And Sites
The UI Development Course provided by HRISHI ONLINE BUDDHI offers learners practical, skill-based basic instructions (centered on a visual communications perspective) while explaining how to reuse design elements and styles to increase efficiency when developing amazing visually-driven user interfaces for websites and applications using HTML & CSS, JavaScript & jQuery and Bootstrap Framework practices.

Being one of the best Ui Development Course Online for Beginner's, it's syllabus covers up to date concepts on topics involving HTML Iframes , Assignments, HTML Symbols/Emojis, CSS ID And Classes, CSS Selectors / Pseudo Classes, JS Functions, Fun Def, Fun Parameters, Fun Invocations /Call, JS Loops, JQuery Event Method, JQ Animations, Bootstrap Files, Important Utilities, and lot's more.

What's more, this 24 Hours (approx.) Online Course is also equipped with Comprehensive Study Notes and Live Ui Project that can help any Individual pursuing the field of Ui design.
Our Features
Why This Development Of UI Online Course?
This online coaching ensures that students gain an in-depth knowledge of the subject

Understand each practical example independently

Get a solid foundation in this subject

Training provided by experienced professionals with relevant experience

Lifetime course access
What you will learn?
Package Contents
For Who?
Who Can Opt For This Online User Interface Development Certification
Individuals having No Prior Experience of Front-end Website Designing

Someone who wants to make a Career in Ui Development

Undergraduate and Graduate Students

Anyone who wants to build Apps
Get Certified
On Course Completion Earn a Certificate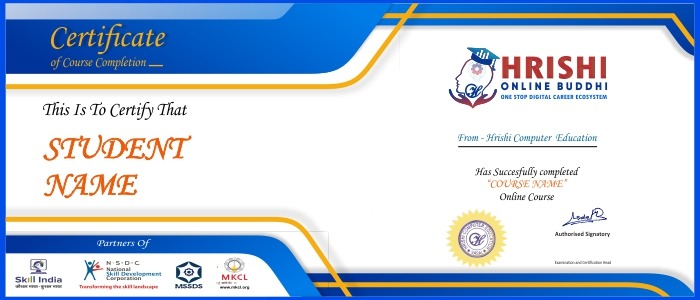 Our Informative Blogs
Related Blogs
UI Development Course Online

The UI Development Course takes a design-centric approach to user interface and user experience design, providing practical, skill-based training that is concentrated on visual ....

Read More
Meet Our Trainer
Trainer: Priyanka Kamble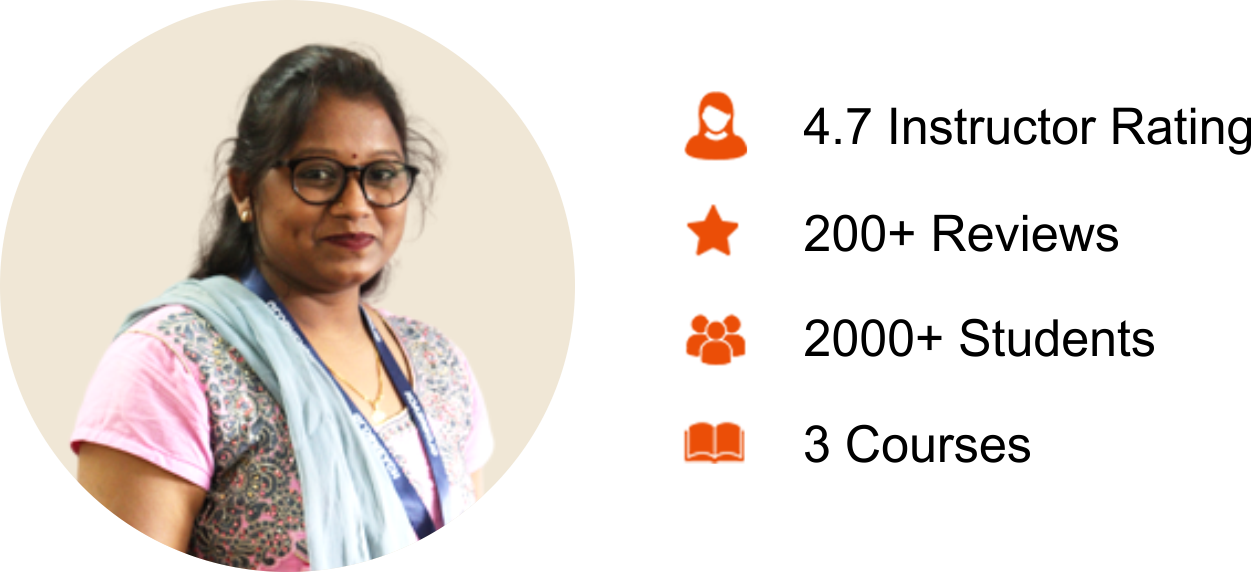 Priyanka Vijay Kamble is a popular programming instructor with over 6 years of experience & rich working experience backed by graduation in Btech (EXTC). Priyanka has trained more than 1000+students in C & C++ Programming.
Have been training Class 11th & 12th Arts, Commerce & Science students with IT Academic Education as well as employees with various programming languages like C++, JAVA technologies, and Web Development. She is an expert in problem-solving techniques, algorithms, competitive programming.
Have been into web development, and worked as YouTuber in delivering knowledgeable content to students latest technology topics.
Visit Hrishi Computer Education Youtube Channel to access more FREE videos on latest technology which has helped many students .
What Student Say
Students Feedback